Soccerwidow takes your privacy seriously. Please read this privacy policy carefully. You must not use this website or our services if you do not accept this privacy policy or our terms of use.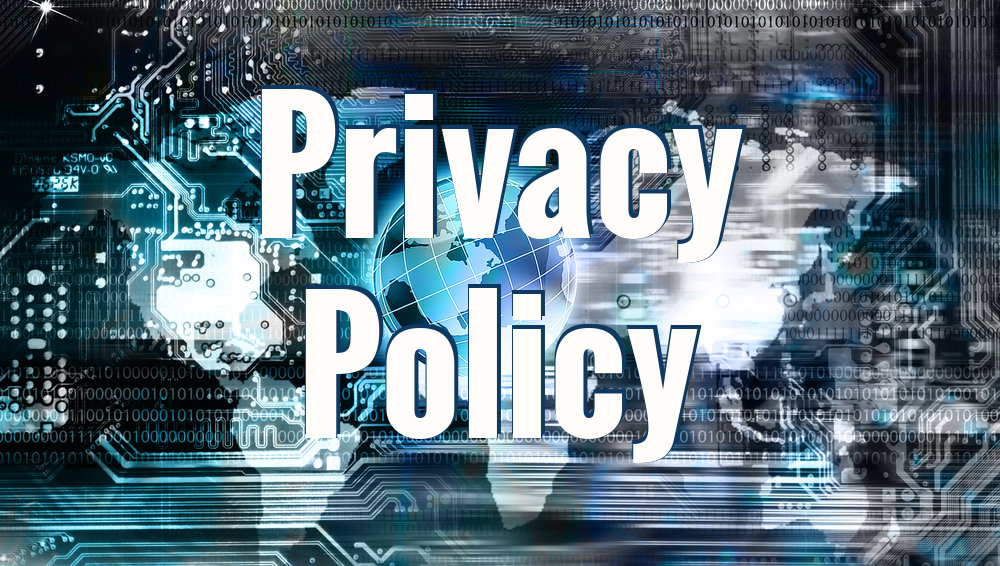 PLEASE READ THIS PRIVACY POLICY CAREFULLY. YOU MUST NOT USE THIS WEBSITE OR OUR SERVICES IF YOU DO NOT ACCEPT THIS PRIVACY POLICY OR OUR TERMS OF USE.
SUMMARY
Below is a summary of some key terms of this Privacy Policy. This summary is for your reference only and does not form part of the Privacy Policy.
At SOCCERWIDOW we are committed to protecting your personal information when you use our website and we want you to be confident that your personal information is safe and secure with us. This Privacy Policy explains the following:

• how we collect your personal information;
• what personal information we collect;
• how we use your personal information;
• who we share your personal information with; and
• the rights and choices you have when it comes to your personal information.

Use of our website is subject to the terms of this Privacy Policy and our Terms and Conditions of Use. If you don't agree to these terms, please stop using this website immediately.
SOCCERWIDOW may collect personal information about you when you buy our products, download our free products, or use our services. We may also collect information about the way in which you use our Site.
The ways in which we may use your personal information are described in Section 4 below. They include:

• enabling you to access and use our products and services;
• personalising and improving aspects of our products and services;
• research (such as analysing market trends and customer demographics); and
• communicating with you about your purchases and our services.

For certain purposes set out in section 5 below, we may share your personal information with members of our group, our partners, service providers and regulatory or governmental bodies, in order to enable delivery of products and product updates, facilitate payments and to comply with legal requirements.
To make enquiries or exercise any of your rights as set out in this Privacy Policy, please contact our Complaints Team at complaints[at]soccerwidow[dot]com.
(1) Who Are We? How To Contact Us
Soccerwidow.com is owned and operated by
Hertis Services Ltd
. We take your privacy very seriously.
For the purposes of this Privacy Policy, references to Hertis Services Ltd are made as "we", "us" or "our".
Hertis Services Ltd (company number 08159450) is the data controller in relation to the processing of the personal information that you provide to us when you buy our products, download our free products, or use our services. Its registered address is 49 Station Road, Polegate, East Sussex, BN26 6EA. If you have any queries relating to our use of your personal information, or any other related data protection questions, please contact our Customer Services Team at customerservices[at]soccerwidow[dot]com.
Our Data Protection Officer is Robert Schälike, the Technical Director of Hertis Services Ltd. To contact him please email robert[at]soccerwidow[dot]com or write to us at Hertis Services Ltd, 49 Station Road, Polegate, East Sussex, BN26 6EA, United Kingdom.
This Privacy Policy explains how we will use personal information about you and the steps we take to ensure your personal information is kept secure and confidential. It should be read together with our Terms and Conditions of Use.
(2) How Do We Collect Personal Information?
We may obtain personal information from you through the Sites, channels or applications operated by or on behalf of the following brands
(referred to in this Privacy Policy as the "Sites")
:
Hertis Services Ltd may also share your personal information between its Sites but only if you have given your informed consent for it to do so while using any of the Sites. This information will be used to speed up form filling, or to personalise, or improve your experience when using the Sites. Other than this, Hertis Services Ltd does not share your personal information between its Sites.
(3) What Personal Information Do We Collect?
We collect personal information about you when you provide this to us in the course of buying our products, downloading our free products, and registering for and/or using our services via any of the Sites. For example, we may collect your name, address, ip address, email address or other related detail when you checkout in our online stores.
In the course of providing the products or services to you, we may also store information about how you use our Sites, for example, the pages viewed, the website from which you came to visit our Sites, changes you make to information you supply to us, details of the quotes you request and your transactions, together with details of your financial information, for example, bank account or payment details.
We make sure that we have appropriate security measures to protect your information. (See section 9 below, about how secure our site is and what steps we take to keep you safe). We will periodically review your personal information to ensure that we do not keep it for longer than is permitted by law. (See section 12 below, which details how long we keep your personal information for).
Note that it is your responsibility to check and ensure that all information, content, material or data you provide on the Sites is correct, complete, accurate and not misleading and that you disclose all relevant facts.
Soccerwidow.com does not knowingly collect or store any personal information about persons under the age of 18. The content of Soccerwidow.com is not intended for an audience under 18 years of age.
If you are providing us with another person's information you should first ask them to read this Privacy Policy and our Terms and Conditions of Use. By giving us information about another person you are confirming that they have given you consent to provide the information to us and that they understand how their details will be used.
In order to ensure the products and services we provide you continue to meet your needs we may ask you for feedback on your experience of using the Sites. Any feedback you provide will only be used as part of our programme of continuous improvement and will not be published on the Sites.
(4) How Do We Use Your Personal Information?
We may use your personal information:
To enable you to access and use the products and services;
To personalise and improve aspects of our Services;
For research, such as analysing market trends and customer demographics;
To communicate with you, including some or all of the following:

sending you information about products and services which we think may be of interest to you – If you agree, we will contact you (depending on your contact preferences) via email or by other electronic means such as via social and digital media. This may include new product launches, newsletters, competitions, and opportunities to participate in market research;
sending you product updates based on information you previously provided to us (if you have purchased products), when our systems indicate that an extension of your product is due (based on the dates you made the original purchase);
sending you a confirmation email of your quote when you have requested a quotation for multiple product purchases outside the scope of the price discount coupon codes published on our Sites;
to process a transaction between you and a third party. For example, when you purchase products via our online store, which is hosted by getdpd.com;
to track sales, which may involve us sharing data with a product provider relating to the product(s) you have purchased or service(s) you have registered for. Your product provider may also send us information they hold relating to the product(s) you have purchased for this purpose;
to match our data with data from other sources we may validate and analyse your information and, in some cases, match it against information that has been collected by a third party to ensure that the information we hold about you is as accurate, consistent and well-organised as possible. As well as ensuring that any marketing material that we send you is appropriate to your needs, this process also ensures that our Services continue to be as personalised and focused as possible;
to enable you to share our content with others, e.g. by using any 'Email a friend' or 'Share this' functionality on our Sites.
(5) Why Do We Process Your Personal Information?
We will only collect and use your personal information
(as described in section 4)
in accordance with data protection laws. Our grounds for processing your personal information are as follows:
Consent – Where necessary we will only collect and process your personal information if you have given your consent for us to do so, for example, we will only send you certain marketing emails and process any sensitive information about you if we have your consent.
Legitimate Interests – We may use and process some of your personal information where we have sensible and legitimate business grounds for doing so. Under European privacy laws there is a concept of "legitimate interests" as a justification for processing your personal information. Our legitimate interests for processing your personal information are:

a) To enable you to receive product purchases and downloads, processing any transaction between you and a third party; tracking sales. Using your information in this way is an essential part of us being able to provide the services to you;

b) To communicate with you about the products and services. We need to keep you informed about your use of the products, for example, sending you a product update via email. This will not include marketing communications unless you have given us your consent to receive these; and to improve our services. We may use your personal information to: personalise aspects of our service; and for market research. We constantly aim to improve our services to you and using your personal information in this way helps us to do this.
From May 2018, you will have a right to object to our use of your personal information for these legitimate interests including where we may use your personal information to create a profile to inform customer demographics.
If you raise an objection we will stop processing your personal information unless very exceptional circumstances apply, in which case we will let you know why we are continuing to process your personal information.
Please contact our Customer Services Team at customerservices[at]soccerwidow[dot]com if you wish to exercise this right.
(6) Who Do We Share Your Personal Information With?
When you use any of our services, we may disclose your personal information to the following parties:
Between Sites of Hertis Services Ltd in accordance with section 4;
Our partners including companies whose products or services are included on our Sites, with a view to them: (i) providing you with their own products or services. When these companies use your personal information in this way, they will be acting as data controllers of your information and therefore we advise you to read the provider's Privacy Policy; and/or (ii) using information to understand customer behaviours and develop product offerings. Some partners with whom we share your information may use it to carry out research such as analysis of market trends and customer demographics and to customise and develop the product/service which they offer to you or other individuals in the future;
If we reasonably believe false or inaccurate information has been provided and fraud is suspected, details may be passed to fraud prevention agencies to prevent fraud and money laundering.
(7) Explanation Of Cookies And Their Use On Soccerwidow.com
What is a Cookie?
A cookie is a very small text file placed via the web browser of your computer, tablet, mobile phone or other device (all referred to here as a "device"), which often includes a unique identifier and is stored on your device's hard drive.
Each website you visit can send its own cookie to your web browser if your browser's preferences allow it. Many websites do this whenever a user visits in order to track online traffic flows. Similar technologies are also often used within emails to understand whether the email has been read or if any links have been clicked.
If you continue without changing your settings, we'll assume that you are happy to receive all cookies on the SOCCERWIDOW website. However, you can change your cookie settings at any time here: Cookie Declaration

How does SOCCERWIDOW use Cookies?
On the SOCCERWIDOW website, cookies record information about your online preferences and allow us to tailor our services to your interests.
During the course of any visit to Soccerwidow.com the pages you see, along with a cookie, are downloaded to your device.
Many websites do this because cookies enable website publishers to do useful things like discover whether the device (and probably its user) has visited the website before. This is done on a repeat visit by checking to find the cookie left there on the previous visit.
Cookies help us to:
understand browsing habits on the Sites;
understand the number of visitors to the Sites and the pages visited.
Information supplied by cookies help us to profile our visitors and provide you with a better user experience. It also helps us recognise when you are signed-in to your SOCCERWIDOW account and to provide a more personalised experience. In these ways, SOCCERWIDOW uses this type of information to help improve the services it provides to its users.
Additionally, SOCCERWIDOW uses cookies to serve some targeted advertising on Soccerwidow.com.

Third Party Cookies in Embedded Content on Soccerwidow.com pages
Please note that during your visits to Soccerwidow.com you may notice some cookies that are not related to SOCCERWIDOW or SOCCERWIDOW's contractors.
To support our services we sometimes embed content from social media and other third party websites. These may include YouTube, Twitter, Facebook, Soundcloud, Vine, Instagram, Pinterest and Flickr.
As a result, when you visit a page containing such content, you may be presented with cookies from these websites and these third party cookies may track your use of Soccerwidow.com
SOCCERWIDOW does not control the dissemination of these cookies and you should therefore check the relevant third party's website for more information. If you continue without changing your settings, we'll assume that you are happy to receive all cookies on Soccerwidow.com.
Where SOCCERWIDOW embeds content from social media and other third party websites, some of these third party websites may in addition use Google Analytics to collect data about user behaviour for their own purposes.

SOCCERWIDOW Sharing Tools
You will also see embedded 'share' buttons throughout Soccerwidow.com. These enable users to easily share content with their friends through a number of popular social networks.
We ensure though our coding that no data is shared whilst you are on our website. Only when you click on one of the share buttons may a cookie be set by the service you have chosen to share content through. Again, SOCCERWIDOW does not control the third party use or dissemination of these cookies.

Other Information Collected from Web Browsers
Your web browser may also provide SOCCERWIDOW with information about your device, such as an IP address and details about the browser that you are using.
We use information provided by your browser or by the link that you have clicked to understand the webpage that directed you to Soccerwidow.com and this may be captured by performance cookies.

Deleting Cookies and Preventing Tracking by Google Analytics
For detailed instructions please follow the applicable link for your browser:
Should you wish to prevent tracking by Google Analytics you can use the tool provided by Google via this link: https://tools.google.com/dlpage/gaoptout

Do Not Track (DNT) Browser Setting
DNT is a feature offered by some browsers which, when enabled, sends a signal to websites to request that your browsing is not tracked, such as by third party ad networks, social networks and analytic companies. Soccerwidow.com does not currently respond to DNT requests.

For more information on the cookies we use, please see our Cookie Declaration.
(8) What Advertisements Do We Show On Our Sites?
The advertisements that you see displayed on our Sites are delivered on our behalf by certain third party advertising companies. No information which identifies you, for example your name, address, email address or telephone number, is used to provide this advertising. In order to display advertising most likely to be relevant to you, these third party advertisers may place
(and recognise)
a unique cookie on your browser. This cookie does not collect personal information about you and it is not linked to any identifiable information about you. It is possible to block cookies by adjusting your browser settings, as mentioned above. By using our services you are consenting to the use of these third party cookies for these purposes.
If you would like more information about online advertisements and your choices about how this information may be used by these companies, please click here: http://www.youronlinechoices.com/uk/your-ad-choices.
The Sites have also implemented and use Display Advertising using Google Analytics which permits advertisements and remarketing to be served on third party websites across the internet relating to a search made on any of the Sites. The Sites and third parties, including Google, use first party cookies and third party cookies to inform, optimise and serve such advertisements. You can opt out of, or customise, these advertisements using the Google Ads Preferences Manager.
(9) How Secure Is Our Site And What Steps Do We Take To Keep You Safe?
Your security of your personal data is very important to us. This is why, where it is appropriate, our Sites use HTTPS to help keep information about you secure. However, no data transmission over the internet can be guaranteed to be totally secure. Certain information, for example, your credit card details, is encrypted to minimise the risk of interception during transit.
You may complete a registration process when you sign up to use parts of the Sites. This may include the creation of a username, password and/or other identification information. Any such details should be kept confidential by you and should not be disclosed to or shared with anyone. Where you do disclose any of these details, you are solely responsible for all activities undertaken on the Sites where they are used. To protect your account, we ask you to choose a strong password to access your information on our Sites. A strong password should be lengthy and include a mixture of letters and numbers. Your password can only be reset with access to the email address registered in our system.
We do our best to keep the information you disclose to us secure. However, we can't guarantee or warrant the security of any information which you send to us, and you do so at your own risk. By using our Sites you accept the inherent risks of providing information online and will not hold us responsible for any breach of security.
It might sometimes be necessary for us to transfer your personal information outside of the European Economic Area (EEA) to locations that may not provide the same level of protection as the UK. However, we will only transfer your personal information out of the EEA if we have put in place appropriate safeguards and protections as stated under UK law for example by the use of a data-transfer agreement incorporating certain standard model protection clauses.
(10) How Can You Amend Your Preferences?
Any electronic marketing communications we send you will include clear and concise instructions to follow should you wish to unsubscribe at any time. You may also amend your marketing preferences by accessing your personal details by emailing us at
customerservices[at]soccerwidow[dot]com
.
If you no longer wish to be contacted by providers for marketing purposes, please follow the instructions in their marketing communications, or consult their privacy policies for further information about unsubscribing.
(11) Your Personal Data Rights And How To Contact Us
You have certain rights under existing data protection legislation including the right to request a copy of the personal information we hold about you, if you request it from us in writing.
From May 2018 you will have the following rights:
Right to access: the right to request copies of your personal information from us;
Right to correct: the right to have your personal information rectified if it is inaccurate or incomplete;
Right to erase: the right to request that we delete or remove your personal information from our systems;
Right to restrict our use of your information: the right to 'block' us from using your personal information or limit the way in which we can use it;
Right to data portability: the right to request that we move, copy or transfer your personal information;
Right to object: the right to object to our use of your personal information including where we use it for our legitimate interests or where we use your personal information to carry out profiling to inform our market research and customer demographics (see section 5 above).
In accordance with your right to request that we delete or remove your personal information from our systems, if you subsequently request us to reactivate a link to any product you have purchased and downloaded from our online store prior to the deletion of your personal information, please note that reactivating your purchase will not be possible as the record of your purchase will have been deleted. In this case, you will have to repurchase the item(s) in question.
To make enquiries, exercise any of your rights set out in this Privacy Policy and/or make a complaint please contact our Complaints Team at complaints[at]soccerwidow[dot]com.
If you are not satisfied with the way any complaint you make in relation to your personal information is handled by us then you may be able to refer your complaint to the relevant data protection regulator which in the UK is the Information Commissioner's Office.
This Privacy Policy shall be governed and construed in all respects in accordance with the laws of England and Wales.
(12) How Long Do We Keep Your Personal Information?
Unless a longer retention period is required or permitted by law, we will only hold your personal information on our systems for the period necessary to fulfil the purposes outlined in this Privacy Policy or until you request it is deleted. If, having registered for any of our products or services, you do not use them for a reasonable time (which may vary depending on the product(s) or service(s) you've registered for), we may contact you to ensure you're still happy to receive communications from us. Even if we delete your personal information it may persist on backup or archival media for legal, tax or regulatory purposes.
Changes to this Privacy Policy
We reserve the right to amend or modify this Privacy Policy at any time and any changes will be published on the Sites. The date of the most recent revision will appear on this page. If we make significant changes to this policy, we may also notify you by other means such as sending an email. Where required by law we will obtain your consent to make these changes. If you do not agree with any changes please do not continue to use the Sites.
Last updated: May 2018